My husband and I are great fans of a comfort food called Red Eyes and Fries.  At least, that is what we call it.  No…back up.  That is what my husband has always called it, so, of course, so have I.  After all, we have been together for almost 36 years (married 34).  That is a lot of eating together.
So, we had some Red Eyes and Fries to kick off the fall season and to watch football the other night.  We even counted the calories, since we are doing that these days. 
So, in preparation for presenting them on my blog, I asked him for a little history on the term.  He couldn't offer any except that he thought that is what Denny's called it. 
I Googled it……expecting for Wikipedia to come up with some American beginnings…maybe even a West Texan thing….since my hubby is from a tiny little town out there.  They have a language of their own for things, you know.  But guess what?  There is no such thing as Red Eyes and Fries on the internet.
REALLY?  What the heck?  I thought everyone knew what Red Eye and Fries were! 
My husband is so cute!   He always nicknames things and then that name just sticks.  Like our friend, Ronny…he calls him Ronaldo Magnus.  I guess he decided to call this dish, Red Eyes and Fries.  You can bet if I ever open a restaurant, we will have that on the menu…..even though it really makes no sense.
But, oh…..it does make sense at our house and is a great way to kick off fall football
So, here it is.  It really isn't even a recipe, just a layering of things….so….kind of cheating.  But here goes anyway……
Author:
Ingredients
1 can of Wolf Brand Chili (preferably the lean kind)
2 large baking potatoes
1/2 cup grated cheddar cheese
1/4 onion chopped
1.5 tsp olive oil
1/2 tsp-1 tsp of Cajun Seasoning (Tony Chacheres)
S & P
Instructions
Cut up your potatoes in the shape of French Fries, toss with oil and seasonings.
Bake on 400 degrees for about 30 minutes…or until they are either crispy or soft….depending on how you like them. I like them soft and my husband likes them crispy….so mine are cut fatter.
Heat the chili in a pan. Or make some from scratch….whatever……but nothing really beats Wolf Brand. Chop your onion and grate your cheese.
Now layer….potatoes, chili, cheese and top with onions. Seriously hard, right?
Now you have Red Eyes and Fries.  Great football watching food!
So, even though it is simple, this is my Tuesday's Tasty Tidbits blog party recipe.  Anyone can make it….even my friend Dian at Grocery Shop for Free, though she will probably figure out a way to get free Frozen Birdseye French Fries to use.  That is because she is the QUEEN of free things.  She is also still letting me take up her blog space each Tuesday with my recipe.  Thanks, Girlfriend.
Do you want to join the party?  Just link up below with some great recipe and/or fun fall thing.  Make sure you link back on your site….to spread the love.  We all need a little traffic, right?  Check out some of the great bloggers that enter each week.  I learn so much from them.
Here are some of the top picks from last week.  Thank you so much for hopping around this week.  It makes everyone so happy to have visitors.  Leave comments, if you have time. 
The #1 viewed recipe was entered by Talking Dollar and Sense………Peanut Butter Pie!  Yummy!  I want some!  She has some awesome recipes.
#2  viewed recipe of the week….and the #3 viewed recipe of the week were entered by Tools for Kitchen.  The first was Basil Pesto Sauce.  Sounds delicious!
The third was for Lemony Chicken Piccata…..one of my favorite dishes! 
I  may be joining some of the following blog parties:
Savory Sundays; Every Day Sisters Sharing Sundays; Your Recipe, My Kitchen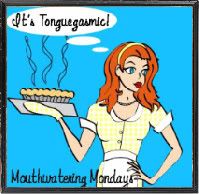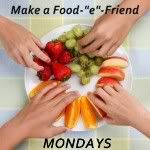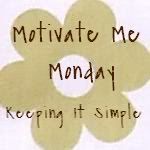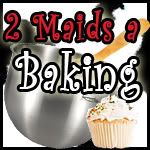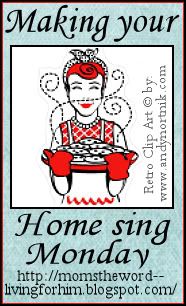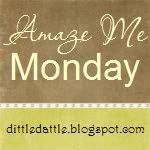 Faith and Family, Homemaker Monday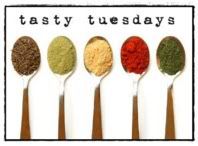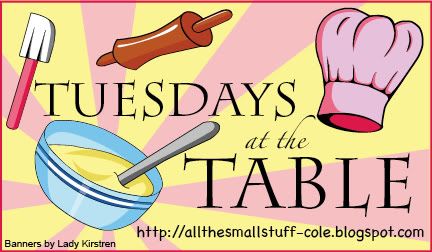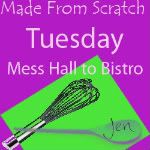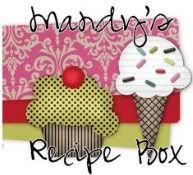 >